Hi,Dear Friends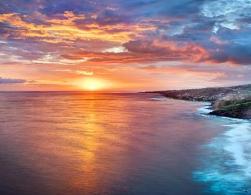 How are you? Have you had a wonderful week and prepared to start a relaxed and easy weekend? I do hope you have. :-)

To be honest, I wished to write to you after painting a few new pictures. However, the injury in the accidences months ago hasn¨t allowed me to paint yet. After trying several times, I put down my brusher and would like to say Hello to you with this short letter.

Anyway, since I can still work on the computer by the support of the table, I have been studying something new everyday day for preparing for my new travels and teaching jobs in the U.S.in 2019, and for making my little cross-cultural and comprehensive art dream true.

First of all, I have handed in the draft of my dissertation for the middle examination of Chinese National Academy of Arts on Oct 22,2018. Although the school requires us to write only 10,000 Chinese characters at this time, I have written 37,000 Chinese words which is the requirement in May, 2019; although the school doesn't require us to work in a formal style, I have done all of the jobs as working on a formal dissertation, even, I have translated the abstract into English, written the appreciation and so on. I wished to work my jobs as early as possible, since I would have to do many things else.

The Second, I have involved into a formal training which offers 4 or 5 courses include English for taking part in a qualification test as an International Chinese as a Foreign Language Teacher. Generally, I should take part in the examination in March, 2019, but I am going to do it in the end of Dec, 2018 since I was a Chinese instructor and had majored in and taught Chinese language and literature. The new courses for me just "The Theory of Chinese as a Foreign Language" and "The Teaching Motheds"... anyway, if I cannot pass it, I will have another chance in March, 2019.

At the same time, I am writing another paper in this field. Therefore, I am studying seriously for improving the level of my project.

I mean if everything is normal, when I finish my 9th years¨ study in Beijing next July, I should get both of MFA (master of fine arts) and a certification as an international Chinese teacher, to have two qualifications to teach in both of Chinese as a Foreign Language and Fine Arts fields,and maybe Humanities with my own created Comprehensive art style with Poetry, Painting and Music.

This way, I have gone out of the key steps to be near my goal to open a new course in Chinese as a foreign language field and found a new and multidimensional art form in fine art field.

The third, no matter what has happened on my health or in my life, I does not stop learning English for one day, because it is my teaching tool. Aimed at my own weakness, I spend about 1/2 of my English learning time on training my ears. Every morning,I keep dictating an article which includes about 900 English words sentence by sentence.

Along with this kind of training, I guess that I will become an excellent international Chinese Art and Chinese Language teacher and instructor in the near future, to make my little dream of cross-cultural and comprehensive art to be true with my original intention to help more people in the world.

How about you? Do you have anything special to share in the past 2 weeks?



Sincerely, I am just a student on Arts of Painting, Music, English and Management,and work on the web site in my free time. I would really like to do something with what I have learned, to make this little web site to be a little Electronic Bridge of Cross -cultural and Comprehensive Art Study and Chinese Language Learning, to help the others while to improve myself.

I would like to appreciate you for your good understanding, directions, supports and help.

If you have any questions, comments or suggestions, you are welcome to write to shirley@ebridge.cn or leave your message on Message Board.

Shirley Yiping Zhang

Nov 2, 2018 (Beijing Time)