Hi,Dear Friends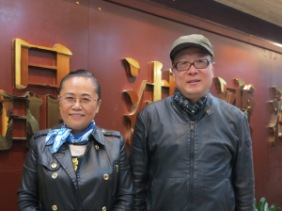 How are you? Have you had a good week? Are you enjoying your weekend now?

On my side, I have attended 6 lessons of one of 4 courses offered by a training organization affiliated to Beijing Normal University for getting an International Registered Chinese Teacher Qualification Certificate authorized by the National Personnel Department and be certified by IPA (International Profession Certification Association), and skimmed one of the text books; invited my supervisor and classmates who helped me most of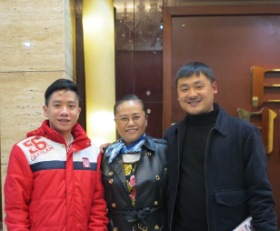 Chinese National Academy of Arts to have a farewell dinner and heard their directions; delivered 24 packages including 21 boxes of books and my car back to Shenzhen, hired a real estate company to re-decorate my apartment there and paid the reparation for I had broken the lease. Meanwhile, I have been keeping reciting, reading aloud, writing in English to answer questions for several hours each day.

Since all the tasks that Chinese National Academy of Arts requires me to do is to complete my dissertation and do a thesis defense while publish another paper before May, 2019, I have decided to prepare the papers, qualification tests and to see doctors for improving my health level in my 4th hometown --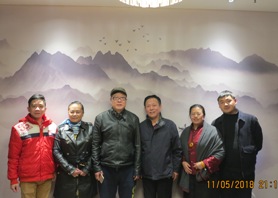 Shenzhen, the most modern city of China with a wonderful climate by the South Sea and one of the 4 first tier and biggest Chinese cities.

Anyway, just had I booked the airplane tickets to Wuxi, a tourist city of Jiangsu Province and located by the Tai Lake to see my father, brother and family members and then fly to Shenzhen, I was informed that my supervisor would offer a lesson next Tuesday, Nov 13. No any hesitation, I changed my tickets and will leave for the airport from the classmate directly.

Although, the night airplane ticket between Beijing and Wuxi expensive 4 times than in the early morning on Sunday I had booked, I don¨t want to miss the last lesson face to face in 2018.

One reason for my supervisor is a famous artist and professor in his field, the other reason for I have realized ^Lost Is Just Lost ̄ and something lost would not be able to find back forever. I would really like to take the good opportunity God has offered me, which can not be bought by money. Yes, just for my hesitation, I missed the opportunity to buy an apartment on the same floor of the building I am living in Beijing, so that I have to do the hard moving jobs during vacation of the school yearly; just for I didn¨t read the top line on a web site as usual the day before yesterday, I missed it and couldnot find it back again even though I got up early and wanted to read it yesterday morning...

Remember these lessons, as soon as I found that I have the qualification to take part in the examinations to get an International Registered Chinese Teacher Qualification Certificate during I am working for my MFA, there is no any hesitation, I paid for the training within 30 minutes and involved myself into the study already. In the same way, I don¨t want to miss my supervisor¨s lesson as well.

How about you? Do you have anything special to share?


Sincerely, I am just a student on Arts of Painting, Music, English and Management,and work on the web site in my free time. I would really like to do something with what I have learned, to make this little web site to be a little Electronic Bridge of Cross -cultural and Comprehensive Art Study and Chinese Language Learning, to help the others while to improve myself.

I would like to appreciate you for your good understanding, directions, supports and help.

If you have any questions, comments or suggestions, you are welcome to write to shirley@ebridge.cn or leave your message on Message Board.

Shirley Yiping Zhang

Nov 11, 2018 (Beijing Time)