Hi,Dear Friends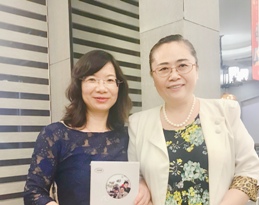 How are you?

Today, May 6, is the 90th day since I wrote to you last time.

Have you had a wonderful time in the past 3 months?

On my side, I have mainly done something below:

First of all, I completed my dissertation with 52,000 Chinese characters on March 23 and my supervisor approved it and signed a document on March 28; two professors permitted both of the paper and the document, and gave me a B and an A respectively on April 4, 2019; according to the 3 professors¨ opinions, I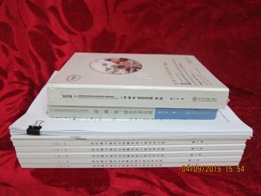 corrected the paper, typed 5 copies, sent them and 7 documents and some of my publications to the Fine Arts Department of Graduate School at Chinese National Academy of Arts on April 09, 2019.

Secondly, I corrected and cut another paper from 14,000 Chinese characters to be 7,000 characters, and it will be published by a Magazine of Shanghai Calligraphy and Painting Publishing House in July, 2019.

Thirdly, a pneumonia stopped me to go back to the school on March 15 to take my graduate photo, and I had to return my airplane tickets for attending a lesson of painting from the nature in Xinjiang in the team of my supervisor April 15 to April 26. However, as soon as I finished my dissertation and another paper, I worked on my last 28 landscapes, finally, yesterday (May 5, 2019) I completed all of my 300 landscape assignments which were given by my supervisor.

You are welcome to see a part of them here


and

Here

My Oral Thesis Defense has been arranged on May 22, 2019. I am doing the last preparation now.

I do hope that I will be able to pass it and get my Master Degree of Fine Arts in 2019.

How about you? Do you have anything special to share?


Sincerely, I am just a student on Arts of Painting, Music, English and Management,and work on the web site in my free time. I would really like to do something with what I have learned, to make this little web site to be a little Electronic Bridge of Cross -cultural and Comprehensive Art Study and Chinese Language Learning, to help the others while to improve myself.

I would like to appreciate you for your good understanding, directions, supports and help.

If you have any questions, comments or suggestions, you are welcome to write to shirley@ebridge.cn or leave your message on Message Board.

Shirley Yiping Zhang

May 6, 2018 (Beijing Time)