Hi,Dear Friends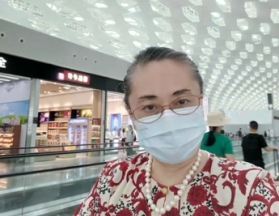 How are you? Have you had a good time since my last email? Really, I hope you have.

This is just a short note to say ^Hello ̄to you from Beijing, from my new Chinese Gongbi Painting study and creating from Modern Chinese Gongbi Painting Academy.

Perhaps you would be surprised for it, since I have gotten a Master degree of Fine Arts, Why?

For me, to get the master degree is just the first step to go on the professional art road, my goal is to grow up to be one of the best artists who can create something unique, meaningful and helpful to the world.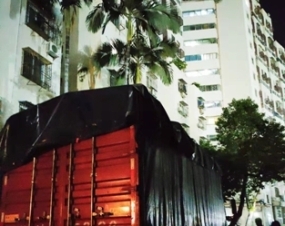 So, now, I am working on my American Cultural Map Series which had started in the US in 2015 and completed the first draft in Beijing in July, 2016, and then basically finished about 16% in 2017 in the US... In the past 5 years, I have carried it flying over the Oceans several times, however, I had not been having enough time to work on it until Sept, 2021.

As I have told you that after my thesis oral defense had been passed, my supervisor and other professors suggested me to improve my paper to be book, I did, but, during the time, always, I thought of my unfinished painting... the more I worked on the book, the more I wanted to go back my painting... so, just like I had given up 17
opportunities to work on securities and I had thanked 4 supervisors¨ invitations for a PHD, eventually, I decided to stop the book and come back my painting at the first... After all, that is a call from my heart...

So, I got my master degree from Chinese National Academy of Arts on July 13, then I entered Chinese Modern Gongbi Painting Academy on Sept 7. Meanwhile, I transferred my home from Shenzhen to my father¨s city for being convenient to look after my father and reduced the distance between my home to Beijing ( from flying 3 hours changed to be 1.5 hours).

Now, a half of my 104 birds on my original painting have been changed or re-created already, and my professors and tutors are thinking which art exhibition is best for me, now they are suggesting me to think of an international art exhibition in
Beijing in 2023, while I am careful how to create a new cross-cultural and comprehensive publishing art series which is able to match my current Chinese culture series...

I wish to do it by combining Chinese arts and some of the US cultural phenomenon, and then China and Australia and then more countries...

Anyway, I will certainly be an International person, and I hope to become an international artist with the continually study and making progress...

How about you? Do you have anything special to share?





Sincerely, I am just a student on Arts of Painting, Music, English and Management,and work on the web site in my free time. I would really like to do something with what I have learned, to make this little web site to be a little Electronic Bridge of Cross -cultural and Comprehensive Art Study and Chinese Language Learning, to help the others while to improve myself.

I would like to appreciate you for your good understanding, directions, supports and help.

If you have any questions, comments or suggestions, you are welcome to write to info@ebridge.cn .

Shirley Yiping Zhang
Oct 23, 2021