Hi,Dear Friends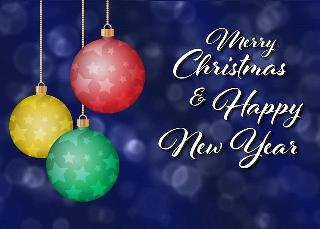 Merry Christmas and Happy New Year! I do hope all of your family members and you would be happier, luckier, healthier and more successful in the upcoming new year.

On my side, since Dec 13, my study in Chinese Modern Gongbi Painting academy was re-started (because of the COVID-2019, our lesson of painting from nature in Nov was cancelled´) and we have had 3 Chinese Baimiao lessons and I have fixed 10 figures paintings, 6 flower and bird paintings, and created 3 new pictures based on my paintings from nature in 2014, one of them is in the size 80cm x 180cm and I had drafted it for 7 days in the park then. Professor Wang Tiansheng who is the president of the art academy said that I had done the best job among the students.

Because of the time and the length of this letter, I would like to show you later.

The biggest progress was that during the waiting period, I created 10 new Chinese Xieyi paintings (they are below) and I have been keeping writing 2 sorts of Chinese calligraphies.

The good news is that in the past recent 10 days, I have gotten 2 offers from 2 professors who are supervisors of candidates for PhDs of arts from 2 Asian universities and also I have had another opportunity from an European art college. I would like to choose and accept one of them, but I am hesitated for the ideal specialty requires me to learn a new foreign language´I am really little bit worrying about the too high opportunity cost.

Anyway, since I am predestined as an international student and artist, I do appreciate God for these offers. I guess, they are bringing some new opportunities for me to extend my Cross-cultural and Comprehensive Art dream to some more countries from the USA. So, as soon as I got the last phone call and found a relatively ideal opportunity on Christmas Eve, I connected a local foreign language school. I am going to visit the school tomorrow and to learn the 3rd language as much as possible before leaving for the country´ Also, I have prepared to face anything special and change´ After all, for me, to be a candidate for a PHD of art is a good thing; do not work on it is also not a bad thing.

How about you? Do you have anything special to share?

Sincerely, I am just a student on Arts of Painting, Music, English and Management,and work on the web site in my free time. I would really like to do something with what I have learned, to make this little web site to be a little Electronic Bridge of Cross -cultural and Comprehensive Art Study and Chinese Language Learning, to help the others while to improve myself.

I would like to appreciate you for your good understanding, directions, supports and help.

If you have any questions, comments or suggestions, you are welcome to write to info@ebridge.cn .

Shirley Yiping Zhang
Dec 26, 2021