Hi,Dear Friends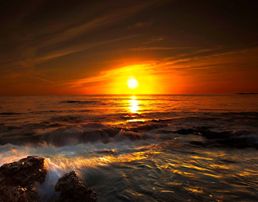 How are you? Have you had good days in 2017? Are you enjoying your new week? I do hope you have and you are.

It is the 10th weeks of my current American travel. In the past 7 days in 2017, I have finally had some good news:

First of all, Jinan University Press signed the publishing contract with me on Thursday, Jan 5, 2017.

That does not only means the 2nd volume of my series (books and DVDs with poetry, painting and music) Together With Me, Learn Chinese Culture and Language by Enjoying and Practising Painting, Music and Poetry ( Poetry, Painting, Music: Comprehensive and Artistic Chinese) will be published in March or April, 2017, but also, that means one of the chain reactions maybe relates to my graduation and getting Master degree of Fine Arts from Chinese National Academy of Arts later for one year, which is one of the things I have been worrying about since Dec 10 has been non-existent now.

Therefore, I will re-start to work with the publishing house for a while in the upcoming few weeks.

Secondly, after attending the Entrance English Examination with listening, speaking, reading and writing at OTC, I got the qualification as a student of advanced class on Friday, Jan 6, 2017. I am so happy for I will have a quite precious opportunity to learn English from a professional instructor for 16 hours a week for maybe about 240 hours before I leave for China.

I am happy and shame for the one of the examiners told me that the test results show my English level is still keeping on the original level at the time I left for China in Feb, 2016, there is no backslide and there is no progress as well.

Last year I went there to learn English for I wanted to pass the Chinese National English Examination for getting the qualification from a graduated student for certificate becoming a candidate for MFA at the Graduated School in Chinese National Academy of Arts in 2016; now, I go there to learn English for I want to have the ability to teach at OTC in fluent English in 2017. Last time, mainly I wanted to improve my English grammar; now, mainly I want to improve my aural comprehension and oral English.

Thirdly, I have re-gained the ability to walk and I finally wanted to eat.

Although I felt ache on my ankle still, relying on myself, I arrived at OTC to take part in the examination after walking for about 1 hour (usually, just for about 35 to 45 minutes)

You cannot imagine how happy in my heart when I walked on the bad road with snow and ice in the cold wind Jan 6. Not only had I a feeling of reviving or rebirth, but also the happiness of freedom. What a happy person I am! How lucky to be re-able to walk! .

After coming back from OTC, first time, I wanted to eat something and I wanted to talk with someone ( Do you know? Since Dec 6, especially on Dec 7 to 9, I seldom wanted to talk, even though my tutor asked me to call at he appointed time, I didn¨t do it for I didn¨t want to speak. After experiencing the big frustration, what I wanted to do was just painting, reading or writing alone). So, I called my son in Australia and my father in China on the weekend.

The bad news and a big lessons is:

-- Instead of following my doctor, I walked too much so that I had to lie down as soon as I came back from OTC. And I am unsure of walking to go to my daily lesson in the upcoming weeks. I mean my doctor didn¨t allow me to walk within 6 weeks, but I did it within the 4th week.

I do wish the Taxi Service will be recovered normally after the Christmas Holiday soon while I am thinking of another method to resolve my traffic problem before my ankle OK. Some friends told me about Uber, but my Chinese cell phone has lost, I could not use it for some reason.

-- Maybe for the emotion's up and down, the stomachache has come back to me recently.

Anyway, I am sure, as long as I keep doing my best on everything I must do with a sincere and kind heart for the purpose to help more people and this world, anything will be possible.

But, I must remember a Chinese idiom -- Haste Makes Waste and try to avoid the losing because of working in a too hurry.

So, this week, I have painted 2 new paintings, have written 2 painting comments and I am reading the 6 th art theory book. I have also learned 26 English articles of VOA news and 78 paragraphs of dictations.

At the same time, I am looking for an American publishing house for my American Cultural Map Series.

Also, I have made my yearly plan for 2017 already and I will let you know about it later.

How about you? Do you have anything special to share?

I am just a student on Arts of Painting, Music, English and Management, to work on the web site in my free time. I would really like to do somethings with what I have learned to make this little web site to be an Electronic Bridge of Cross - Culture and Comprehensive Arts, Language & Friendship. To help the others and this world while improving myself and realizing my own value of life.

I would really like to appreciate you for your understanding, directions, supports and help.

If you have any questions, comments or suggestions, you are welcome to write to shirley@ebridge.cn or leave your message on Message Board.

Sincerely,

Shirley Yiping Zhang
Jan 8, 2017 (American Time)