Chinese Gongbi painting is also called Traditional Chinese Fine Brush Painting or Chinese Realistic Painting, and is characterized by fine brushwork and close attention to detail.

A Chinese Gongbi is painted on some impermeable material, mainly on Shu Xuan paper or Shu Juan ( impermeable paper or impermeable thin silk that has been covered by a layer or more layers of gelatin and alum water to ensure that the wet color or ink does not soak through) with Chinese brushes (Mao Bi), Chinese ink and Chinese painting colors...

Chinese Gongbi is based on the Chinese Baimiao. It is the opposite of Chinese Xieyi painting. The latter is much freer and quicker than Chinese Gongbi. Sometimes, it is just a sketched painting, mainly to sketch the thoughts of the artists. Chinese Gongbi emphasizes meticulous detail. Every thing should be expressed with a quite delicate, meticulous style. Every line, stroke and detail, even a strand of hair must be painted clearly, therefore, it requires that artists not only have good painting skills, but also work with very peaceful hearts and much patience. Usually, it will take a long time to complete a Chinese Gongbi painting.

Line is the skeleton of a Chinese Gongbi painting;everything is expressed by the different lines. Line gives Chinese Gongbi Painting a strong ornamental result. Depending on the technique, Chinese Gongbi painting includes Baimiao (painting with exact delineation with Chinese ink only), Gongbi Dancai (painting with exact delineation and light colors) and Gongbai Zhongcai (painting with exact delineation and enriched colors).

To paint a Chinese Gongbi painting, the artist usually has to go through a set series of steps:

-- To paint from the nature.
-- To order the drafts with pencil and organize them to be the draft of a creation.
-- Copy and delineate the draft as a Chinese Baimiao with Chinese ink and brush.There are various lines ( people have summerized at least 18 sorts of lines) used in painting a Chinese Baimiao painting.
-- Color it several times (usually 3 to 9 times or more).

Because the process is long, sometimes, you need to brush alum water on your paper or the thin silk to prevent seepage from the paper or silk; and to brush the gelatin water on your paper or thin silk after you color it several times, to fix the colors on them and prevent them mixing.

The Song Dynasty (960 - 1279) is the highest peak of the development of Chinese Gongbi painting. Therefore, every Chinese art student must learn the paintings of Song Dynasty.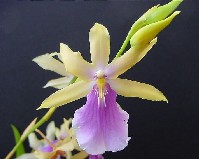 Below are some of the Gongbi practice works that I painted at Chinese National Academy of Arts (2011 to 2015) for my assignments as a full time student and also something I had done before I entered China Central Academy of Fine Arts (2010 to 2011) as a full time student 2003 to 2009. Give you for an information.

If you have any questions, comments and suggestions, please write to shirley@ebridge.cn or publish your opinions in Forum For Friends. You are welcomed.


Shirley Yiping Zhang
August, 2015