Title: Shirley's Art Works-1445-Chinese Xieyi 845 -My 685th Assignment of CNAA & the 285th One of the Second Phase-April 20,2019
Artist: Shirley Yiping Zhang
Size: 26.00cm x 57cm( 10.23inches x 22.44inches)
Completed Time: April 20, 2019
Remarks:
This is my my 1445 Chinese paintings since 2003,the 845stChinese Xieyi Painting, my 685th Assignments (the 285th Painting as an candidate of Degree of Master of Fine Arts ) in Chinese National Academy of Arts.

As soon as I finished this painting, I wanted to paint another one, so, I did and here is it.


How do you think of them? Which one do you like?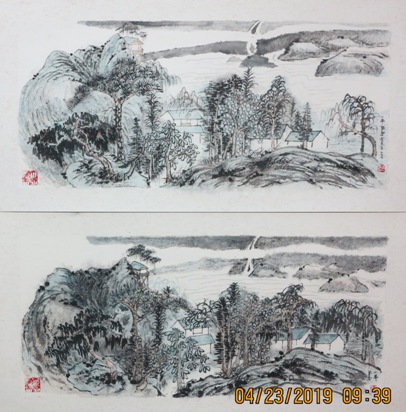 If you have any questions, comments or suggestions, welcome to write to shirley@ebridge.cn,you can also publish your opinions on Message Board . :-)

--Shirley Yiping Zhang
May 6, 2018