Chinese folk song has a history longer than Chinese charater and music score. According to the recordation by Shijing -- the first potry collection of China, we knew that in 2400 years ago Chinese folk songs had reached a very mature level.

I enjoy Chinese folk one side for its beautiful tones, the other side for its lyrics in fact are some poems. In Chinese ancient literature history, poem and lyrics were all poetry and they could be sung. Just for the time was too long to be saved until now.

So, after learning vocal music for over 3 years, I would really like to introduce some Chinese folk songs with different styles and different culture backgrounds from different nations in China -- There are 56 nations and 30 provinces in China, every nation and evey place has its own culture. One side to help you to know something more about Chinese cultures, the other side, to help you to improve your listening comprehension to Chinese pronunciation.

Anyway, most of folk songs that I have sung and will sing in this column are modern Chinese folk songs. Also, according to the possibility, I also try to dy my best to introduce some ancient Chinese folk song. Do you still remember the song What A Beautiful Jasmine has had a history for over 300 years.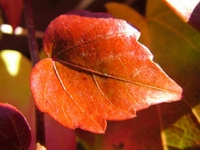 I am just a learner on vocal music and Chinese folk songs. I really hope to get your understanding, support and help. If you have any questions, comments and suggestions, please write to shirley@ebridge.cn , or shirleyz004@yahoo.com, You are welcomed.

--Shirley
Wed, March 8, 2006